Shipping is always free, when you're in the United States.

Risk-free returns on orders within 30 days of purchase.

Quality-built products backed by lifetime warranty.
70+ EXERCISES FOR A FULL-BODY WOROUT

Replace a whole gym through 8 versatile handles!
The Dynami Sandbag has neutral grips, barbell grips, suitcase grips & kettlebell grips, which guarantees you can train any muscle group on your body.
CHOOSE WEIGHT FROM 25-100 LBS
Adjust intensity as you advance, with the 3 inner sand bladders.
They're easy to insert and take out, which also makes it easy to change weight quickly between exercises.
FREE 12-WEEK DAILY TRAINING PROGRAM
We wanna help you begin or change the way you workout. Therefore we've created a 12-week training program made by operators and extreme athletes, to help you get started on the right foot. This also includes an instructional deck of all 70+ movements with the sandbag.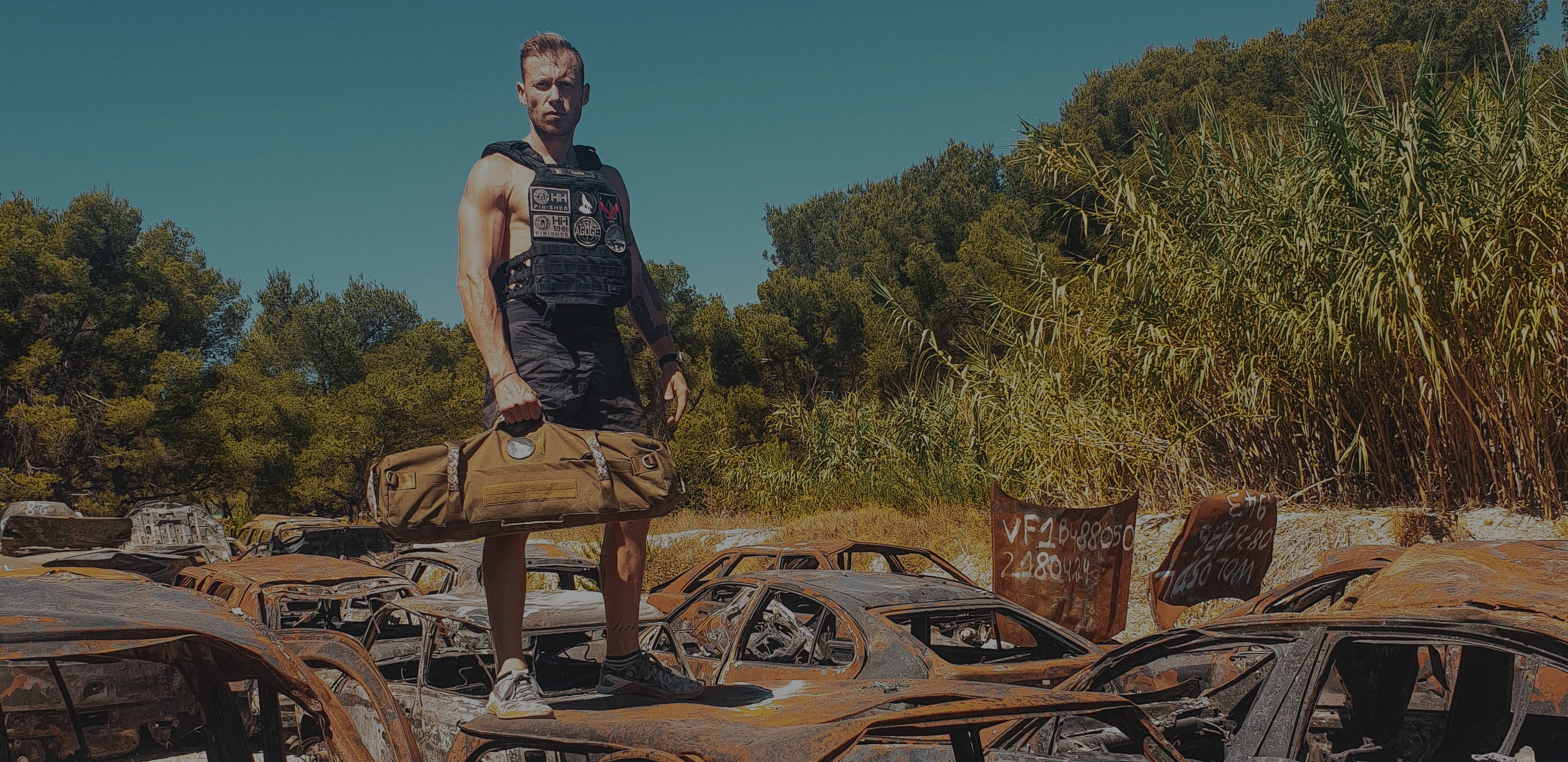 "HANDS DOWN, THE BEST DECISION I'VE MADE WAS TO BUY ONE OF THESE"
When you get a sandbag you no longer have an excuse for not working out. As long as you have something to fill it with, you can train no matter where you are, from your basement to the battlefield.
The Dynami Sandbag was originally made for military contracts.
Built with 1000D Mil-Spec Cordura™, YKK™ zippers and Duraflex™ buckles, you're guranteed a training tool that is going to last you a lifetime. If it doesn't we'll refund you, no questions asked.